Where Is Home?
We set out on this journey - a long, monotonous one...most often than not, not knowing where we'd go and what we'd do. This one's specially for those of us who move away from a place we call home most of our lives and suddenly find ourselves transported to another land... to be called home again!
Never realised things would change so drastically.. one day you are on your own land, free to BE! The next day you need papers to establish the fact that you are physically present on a foreign land... though you are so clearly visible to the eye, unlike ethereal entities! We summon courage and moral support from all near and dear, to take a step away from home to set up a new life, and gain meaning and direction to what goals we have. Travel across the seas... to another place, and technically speaking another time too.
Its not an easy task, and no I'm not talking about all the documentation and zillions of papers you will find piling up in your file when you are preparing to travel... I'm talking about all the emotional and mental upheavals one goes through. And suddenly, you are there... The place where many only dream of going to.. Abroad!!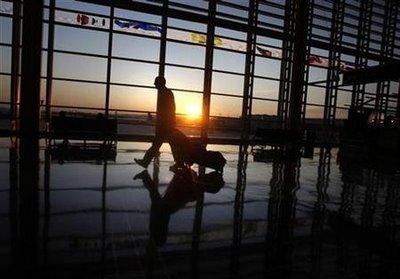 You get seasoned to the new ways and culture and language. Be it 10, 20 or 30 years since you left home, you still long for that warm smile your mother gave you when you got your first job. You still yearn to drive up to that old building that was once the house you lived in, though you have a home in which you had your children and now their families thrive. Where is home?

You get torn apart, this world and that... this life and that... And one fine day you decide to take another step .. this time backwards. Back home.
Walking up the lane towards your home, you feel like a complete stranger with people's eyes poring through your very skin.. asking you.. Who are you? You force a smile and greet them telling your name, and that you lived here.. years ago. Memories suddenly seemed washed away from their faces... Obviously, this was another generation .. the one you missed living with.
Tons of photographs of you in places abroad propped in the best of frames embellish the walls... as if waiting to be garlanded. Where is home.....?
Deepti Pawar
Deepti strives to be the best at everything - a daughter, a wife, a mother, a writer...and of course, a blogger. This world has so much to offer and she manages to grab a tiny share of 'I-love-to'...music, dance, food, art and travel to name a few. She's here to share a part, or more, with you.