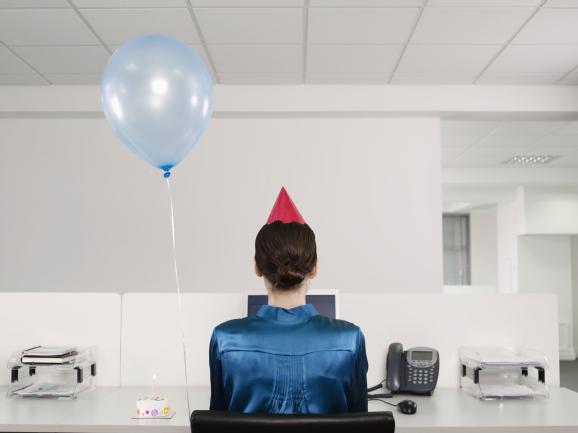 Let's be honest, a job is never really 'just' a job. For those of us who go to an office, for gainful employment, our workplaces are an integral part of our lives. It is here that we spend one third (and sometimes more) of our daily lives. The other parts are divided over getting a good night's sleep and just getting on with life. So what happens if this important one third of our day is always rotten? Lots, says a recent study, which indicates that sticking to a job one hates can result into mental and physical health problems. 
Read about it here 
Having said that, is there really a 'perfect' job? My first job was the one that I enjoyed the most. I learned all my professional chops while at it. I met some brightest and best co-workers, got a platform which groomed me professionally and as an individual. The downer? It paid peanuts. I remember staring into an empty bank account for the first year and a half of my work life. All the good things that the job offered simply faded away, as I scrounged for survival each month. (It's only now, when I look back, I realize the good things)
My second job, paid well. Only it took my life away. Subsequent jobs followed. Each with its own set of problems. Each left me with a new learning. Over this period, I have developed a never-to-go-away back problem, thanks to hours and hours spent sitting at my desks, a capacity to absorb reasonable amounts of stress, a knack to deal with deadlines and not to forget some considerable 'weight gain' because most of my earlier jobs never left me enough time, so that I could keep myself fit and fine.
I often wonder if there's light at the end of the tunnel. Will there ever be a job that comes clean on all my professional and personal objectives. Hopefully one day, I will land into that utopian, elusive, exists-only-in-my-fa​ntasy office, one that lets me get my pet to work.  Till then, I guess I am just going to have to deal with those Monday blues.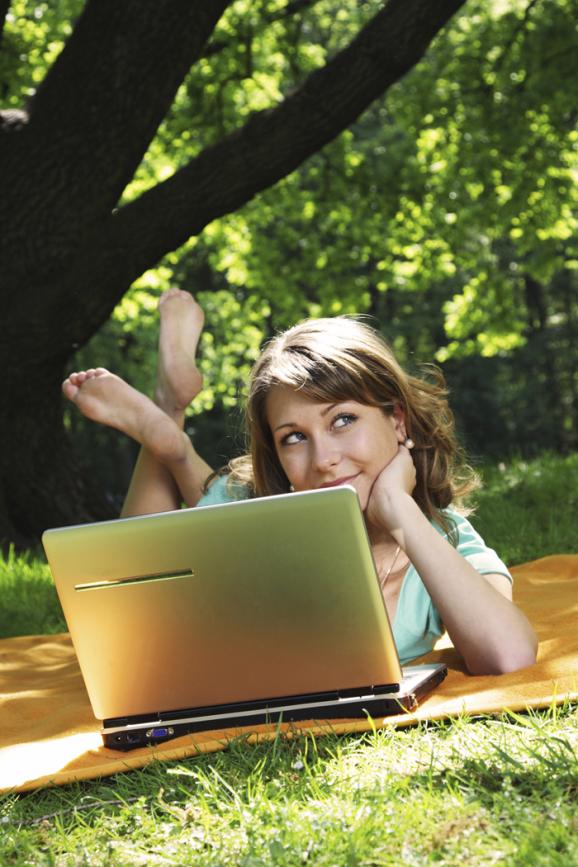 A recent poll has suggested that social networking sites make people feel anxious and under-confident. 
(Read about it here: http://bit.ly/badnet​work) 
There have always been complaints and rants about the evils of social networking sites. But I find them strange and misplaced most times, because there is always the option to not log in (so that you don't suffer life's lows).
Social networks may leave me feeling like an underachiever at times, or jealous a lot of times, what with a 'friend' posting pictures of a foreign holiday, while I slog it out at work, or someone I once knew, moving up notches higher on life's ladder, while I am still negotiating pitfalls in mine. But most times, it has been a window to the world. 
I had first heard about the horrendous Mumbai 26/11 attacks on Facebook, when a 'friend' who happened to be around the same spot, put up a warning post. This was even before television crews had switched on their cameras. And this is just tip of the iceberg. From important news, latest trends, worthy reading material, to the newest watering hole in town and yes sometimes even an alert on if it's raining in my part of the city, social networks have always delivered information, on time.
So for all those who feel that such platforms are a waste of time, an addiction one can do without, or a burden to our already laden-urban lives, climb that wall with an open mind. It might give a better view to the other side! And if you don't like what you see, just turn back to Stone Age.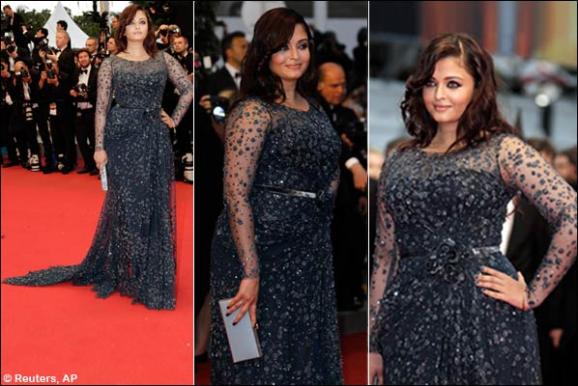 Women and weight have never been friends. So while pop-sensation Rihanna complained about being unhappy about her size zero (lucky her!), former Miss World and Bollywood actress, Bachchan bahu, Aishwarya Rai held it together on the international red carpet appearance, kept a straight face and told critics, world and women at large, how comfortable she was with her post-pregnancy weight and will take her time to lose it. (Read about it here http://lifestyle.in.​msn.com/exclusives/i​t/it_photoviewer.asp​x?cp-documentid=2501​64754). 
Even as Ash did that, news was abuzz about singer Beyonce dropping a whopping 60 pounds after giving birth to daughter Blue Ivy Carter. Joining the roll call on such 'weighty' issues was Bollywood actress Kareena Kapoor, who remarked that "Voluptuous is sexy, but fat is out. Any woman who says she doesn't want to be thin is talking nonsense. It's every girl's dream" (Read about it here http://lifestyle.in.​msn.com/exclusives/i​t/it_photoviewer.asp​x?cp-documentid=2501​73261) And of course, not to forget, the row between Grammy-award winning singer Adele and designer Karl Lagerfeld, after latter commented on the singer being "a little too fat", not so long back.
So in all this melee of whether fat is good or being skinny is in, where does a woman like me head to? Right to the middle of confusion I think, if there's a spot like that. So, as I read the Internet hungrily for latest on who lost it how (we are talking about weight folks!) or who piled it on, food companies come up with food supplements to aid weight loss or gain muscle strength, restaurants offer health diets or eight-course dinners, fashion brands flaunt skinny jeans or feel-good plus designs and fitness centers offer fabulous discounts to get washboard abs or gain-weight-the-righ​t-way regimes. The list of course is endless. 
And I as trudge through all of these, sometimes all at once, blowing up my hard-earned money and more than often putting my spouse in a spot, with the famous, most dreaded-question-by men, "Am I looking fat, honey?" , I grow weary with the weight of it all. 
So is there a solution to this, I often ask myself, as I oscillate between couple of kilos more to a few grams less. And I am offered this answer, by the wiser me in the mirror: "It's just one life. Eat and be merry. Or just worry." Happily, I choose the first option.  
Ipsita Basu Dasgupta
In the entire gamut of life, style and whatever in between, Ipsita loves to deconstruct the complicated and explore anything around her that is even remotely interesting. With a keen eye on the 'other side' of a story, she loves to ask difficult questions, but looks for simple answers. As a lifestyle writer, she has interviewed Bollywood stars, social butterflies and some incredible individuals, and loves the joy ride her media job offers.