Monday blues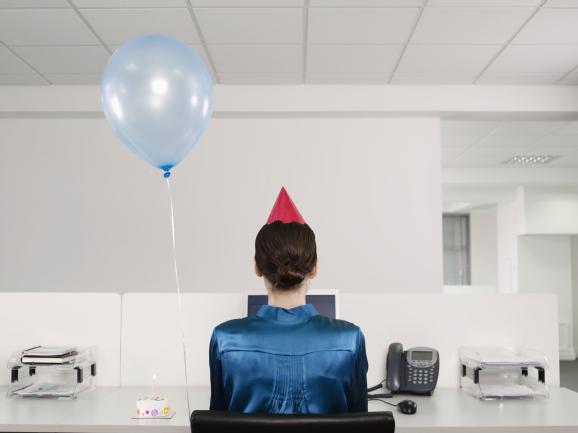 Let's be honest, a job is never really 'just' a job. For those of us who go to an office, for gainful employment, our workplaces are an integral part of our lives. It is here that we spend one third (and sometimes more) of our daily lives. The other parts are divided over getting a good night's sleep and just getting on with life. So what happens if this important one third of our day is always rotten? Lots, says a recent study, which indicates that sticking to a job one hates can result into mental and physical health problems. 
Read about it here 
Having said that, is there really a 'perfect' job? My first job was the one that I enjoyed the most. I learned all my professional chops while at it. I met some brightest and best co-workers, got a platform which groomed me professionally and as an individual. The downer? It paid peanuts. I remember staring into an empty bank account for the first year and a half of my work life. All the good things that the job offered simply faded away, as I scrounged for survival each month. (It's only now, when I look back, I realize the good things)
My second job, paid well. Only it took my life away. Subsequent jobs followed. Each with its own set of problems. Each left me with a new learning. Over this period, I have developed a never-to-go-away back problem, thanks to hours and hours spent sitting at my desks, a capacity to absorb reasonable amounts of stress, a knack to deal with deadlines and not to forget some considerable 'weight gain' because most of my earlier jobs never left me enough time, so that I could keep myself fit and fine.
I often wonder if there's light at the end of the tunnel. Will there ever be a job that comes clean on all my professional and personal objectives. Hopefully one day, I will land into that utopian, elusive, exists-only-in-my-fa​ntasy office, one that lets me get my pet to work.  Till then, I guess I am just going to have to deal with those Monday blues. 
Ipsita Basu Dasgupta
In the entire gamut of life, style and whatever in between, Ipsita loves to deconstruct the complicated and explore anything around her that is even remotely interesting. With a keen eye on the 'other side' of a story, she loves to ask difficult questions, but looks for simple answers. As a lifestyle writer, she has interviewed Bollywood stars, social butterflies and some incredible individuals, and loves the joy ride her media job offers.